| | |
| --- | --- |
| Camino de Santiago by bicycle | |
Introduction
To organise your Camino de Santiago by bicycle there are several options depending on whether you want to make the journey with comprehensive booking management (we would bring you into contact with a travel agency) or if you want to go it alone, booking the accommodations yourself.
It also depends on whether you use your own bicycle or want to rent it.
In the following text, we have tried to gather all the information needed when planning the Camino de Santiago, stage examples, budgets, etc. With the intention of helping those who read this to get a rough idea about how to face the journey the different possibilities and the costs associated to them.
We have written this text taking into account most of the doubts expressed to us daily.
Please read this text carefully and follow the links to find examples of route planning and PDF files with tips for your journey.
If after reading and studying this text you have any doubt contact us as many times as you need to.
Writing a sample text like this one has the advantage that we can present a great variety of topics and transmit general information about the Camino de Santiago, but the possibility of giving a concrete and precise answer is lost.
Therefore, do not hesitate to contact us as many times as required to clear away any doubt you may have ater studying this text.
Thank you.
Requeriments for the Compostela
The pilgrim's office in Santiago de Compostela requires that those doing the Camino de Santiago on foot have to travel at least the last 100 kms of the route to obtain the diploma or Compostela that recognises the completion of the Camino de Santiago
In the case that concerns us
"the Camino de Santiago by bicycle", it is necessary to at least go over the last 200 kms
.
Thus, considering Santiago de Compostela as the epicentre and looking for a starting point located at 200 kms or more, it is possible to obtain the Compostela travelling through any route arriving to Santiago.
In order to prove you have travelled more than 200 km it is necessary to have a Credential or pilgrim passport during the journey and get at least two stamps every day to evidence passage through the route. You can get stamps at several places such as churches, museums, hostels, hotels. etc.
You can get your credential in hostels that are at the start of the route, friends of Camino de santiago associations or, if you choose to rent one of our bikes, you will find it included with the rest of the equipment.
What do I need to do the Camino de Santiago?
It is not necessary worrying too much about forgetting something when preparing your Camino de Santiago. Unlike other routes, the Way of St James runs through very civilised places (there are a lot of shops and services) so it is easy to buy anything you may need. Carrying items that you may end up not using throughout the whole route is unnecessary.
At Bicigrino we have prepared a material list which tries to compile everything needed for a cycle touring route but it is very important to interpret the list correctly. It is not necessary to carry absolutely everything appearing in the list, the purpose of the list is to enumerate the items that you may need during the route so you keep them in mind.. but seriously! you do not have to carry everything on the list!!
To see the list click on the following button: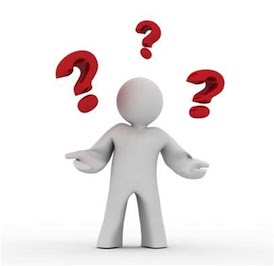 Which route do I choose?
For those doing the Camino de Santiago for the first time, the recommended route due to its ease of logistics, signaling, services, history, monuments, etc. is the route known as
THE FRENCH WAY (CAMINO FRANCÉS).
After completing this route, those who want to repeat the experience can try other routes such as Vía de la Plata, Northern Way(Camino del Norte), Camino Primitivo, etc.…
If you already have experience in cycle routing and want to try other routes, then go ahead, but if it is not the case, we insist that the best route for beginners is the French Way (Camino Francés). This route besides being the easiest it is also the one which has the Jacobean essence with pilgrims, cathedrals, monuments..., and thus you will soak up all the history, tradition and the true meaning of doing the Camino de Santiago. After this experience, the rest of the routes will result more gratifying and you will get the most out of them.
Do I need a GPS device? Will I get lost?
In the route we recommend doing at first instance (FRENCH WAY) it is impossible to get lost and thus GPS devices are not necessary.
In this route the universal sign of Camino de Santiago (the yellow arrow) is present in all places. Following these arrows turns into the simplest of games and following the arrows and signals during the whole journey becomes part of the adventure.
In other routes such as Vía de la Plata, Northern Way or Camino Primitivo although they are totally marked, the use of a GPS device provides extra tranquility because we will be sure we are on the correct track at all times, but it is in no way essential.
On the Way of St James and regarding the yellow arrows there is a golden rule that rarely goes wrong: If you get to a crossroads and you cannot see any sign or yellow arrow, it means you went the wrong way in the last crossroads.., simply get back to it and resume the correct track. As easy as that.
French Way
(recommended for beginners)
.
We insist on the idea that the best route for beginners is the French Way (Camino Francés).
This route has so many possibilities of accommodation and is so well marked that not much plannification is required. It would be enough to do a little research beforehand and get your bike to the start of the route using our bike transportation service or you could also rent a bicycle fully equipped for cycle touring.
You can find all these services at Bicigrino's online shop.
At Bicigrino we have prepared a guide for this route with all the practical information (stages, profiles, hotels, hostels, workshops, services). With this guide you will be excessively informed during the journey since it has been designed having in mind that it needs to be simple and easy to carry throughout the whole route.
In the following link you can find our guide for the French Way (free download, spanish language only) with accommodations classified in hotels, country houses and hostels, as well as bicycle workshops for any eventuality that might happen during the trip.
Plan your own Camino de Santiago
Planning the route on your own, simply knowing from where to start is a good way to do the Camino de Santiago. You can plan the itinerary and let yourself be carried along by the events of the trip. You should not be afraid of travelling on your own and without too much organization since in the French Way the distances between towns are usually under 15 km and the whole route is covered of establishments, information and signs.
The main advantage of going on your own is that you can adapt the stages of the route depending on your strength that day or if you find a really charming place which you want to visit. Thus, you only need good information about the place you are going through (our PDF guide may help you) to decide where to stop and try to adapt the tour and the accommodations to the days available on the go.
Doing the Camino de Santiago this way, you must carry your luggage using saddlebags (our rental bicycles include them as equipment). If you keep all your belongings with you, you will be able to stop anytime.
Therefore, this way you get extra freedom and flexibility.
Organized Camino de Santiago.
There is the possibility of doing the Way of St James with hotel or hostel booking and luggage transportation, and we can help you travelling that way as well.
With this type of journey, you will benefit of extra tranquility (specially on high season) knowing that you will always have a booked accommodation at the end of the stage and if you contract our luggage transportation service you will not have to carry it. But it is important to notice that with this option the flexibility mentioned before is totally eliminated and you will have to do the stages as planned. You will be forced to get where your luggage and booking are. Additionally, it is important to have a good planification to avoid arriving too soon to our destination or make the end of the stage become a real pain. External factors such as unfavourable weather, headwind or mechanical breakdowns can also affect the correct execution of the planning. To that effect, it its recommended to be conservative and plan the stages with certain criteria. At Bicigrino we are experts on Camino de Santiago and can help you in this aspect. We also cooperate with travel agencies specialising in this route and if you need it we will bring you into contact with them.
Do you need a support vehicle and a guide?
For groups, we have available an escort service with support vehicle in which you will benefit from comprehensive service and full time assistance. Our support car service is much more than a simple accompaniment. The car driver is a person with great experience on Camino de Santiago and mechanical knowledge that will assist you during the route, will advise places to visit, alternatives in the itinerary, etc. If you contract this service we will plan your journey according to the days you have available, we will book the accommodations and coordinate everything. You will be able to make connection from airports and places far from the main route. And of course, your luggage will be transported by us between every stage.
It is a comprehensive service with excursions to the places of interest (eg monasteries, wineries, castles) at the end of every stage and dinning recommendations. A complete experience studied and planned to provide full service on the route and where you just have to worry about pedaling and enjoy.
Your own bicycle or rented bicycle?
For people who are only doing this route and have no intention of practising cycle touring regularly we recommend bicycle rental.
If you want to bring your own bike, it has to be considered that it is necessary to own cycling equipment (rack, saddlebags) and that the bicycle has to be transported from home to the start of the route and then send it from Santiago de Compostela back to your home (that will involve a cost of about 92 € if living in Spain).
Renting a bicycle will come out cheaper than transporting and equipping your own bicycle and you will avoid many of the problems faced when transporting your own bike. Our bicycles are brand new, high-end bikes. They are specially equipped for Camino de Santiago and can be delivered and picked anywhere in Spain or Portugal. We also have a comprehensive assistance network featuring several workshops throughout the route.
For people coming from outside Spain it will be specially worthwile renting a bicycle rather than bringing their own. Transporting a bicycle from distant countries is expensive and there may be some problems or procedures at customs. It is also good to know that once you arrive in Spain, moving a bicycle using public transport is not easy, as unfortunately in Spain public services (buses, trains...) do not always accept bicycles.
Our rental bicycles are fully equipped, including gel saddles, however if you request it you can bring your own saddle.
In the following links you can see our bicycle rental options:
and in this other link you can see a detailed PRICELIST (spanish language only):
Here you can see a video on how to book a bicycle on our website:
Why is there no helmet in equipment included in rental bicycles?
Our bicycle rental service does not include helmet, but that does not mean it is unnecessary, on the contrary, it is a must to cycling and it is mandatory under Spanish law.
We do not include helmet for two main reasons:
We do not consider appropriate that helmets go past the heads between customers impregnated with sweat and dirt from use.
We think that being an element of such importance, the helmet needs to fit exactly the size of your head for it to be completely effective. Therefore, we think it is not appropriate to include a helmet inside the box in which our rental bikes are transported.
- AIRBAG-LIKE HELMET (optional):
What we do offer for rent (as an option) is a novel "airbag-like" helmet that solves all the problems mentioned above. It holds itself to the cyclist's neck and features a washable case, so we can deliver you the helmet totally clean and sterilized.
Because it functions similar to an airbag, it protects your head regardless of its size (it is 4 times more effective than a regular helmet).
You can discover more about this type of helmet here: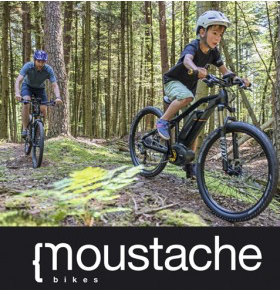 It is possible doing the Camino de Santiago using an electric bicycle?
A motor-assisted bicycle opens up many possibilities to all kinds of people when travelling through a route comprising hundreds of kilometers such as the Camino de Santiago.
The bicycles we offer at Bicigrino are high-end bicycles fully equipped and prepared for cycle touring.
Camino de Santiago is tourism as well (cycle touring) and you can enjoy the route make yourself accompanied by your beloved regardless your physical preparation or the way in which each user wants to approach the journey.
You can consult our offer on electric bicycles for rent here:
This type of bicycles feature different help levels ranging from no help (engine off) up to 5 levels of assistance so you get tired or suffer just what you decide. As for the duration of their batteries do not worry, our bicycles have a battery life of up to 120 km when using 'ECO' mode.
If I want to do the Camino de Santiago on my own bicycle, how do I transport it?
If after all the information on our bicycle rental services exposed above you still consider that bringing your own bike to the journey is the best option. It is possible that you already have cycling equipment or think of making the investment to use it on other routes.
It is good to know that here at Bicigrino we also offer bicycle transportation services, specially coordinated to deliver your bike at the start of the route and that you can send it back home from Santiago de Compostela or other places easily.
With that in mind, you only need to contract our services using the online shop.
** We have agreements with hotels, hostels and bike shops so you can send your bicycle back home or receive it to start your journey on any of our many affiliated stablishments. Just ask about the possibilities to arrange your order of your transport.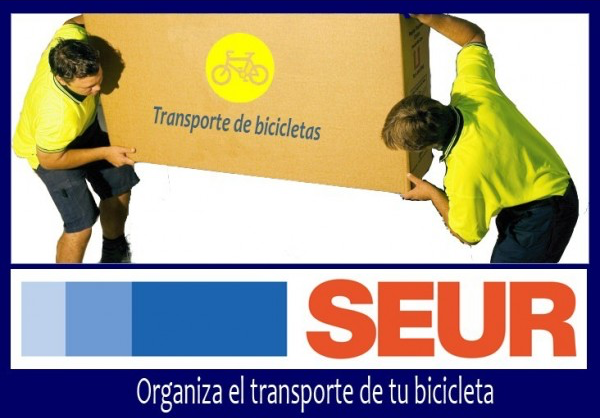 Transport from Santiago to home


Here you can see how our transportation service works when transporting your bicycle from Santiago to your home.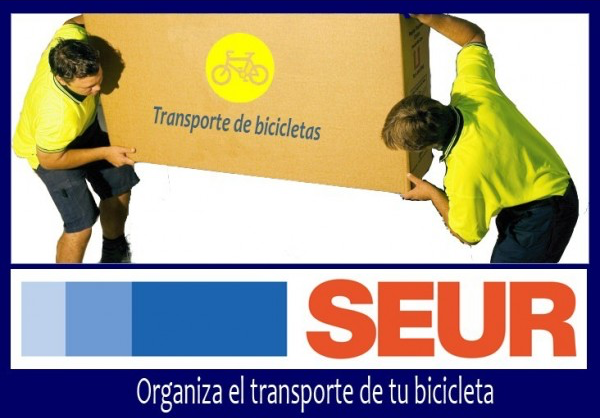 To the start of the route


Here you can see how our transport service works when sending your bicycle from your home (only in Spain) to the start of your route.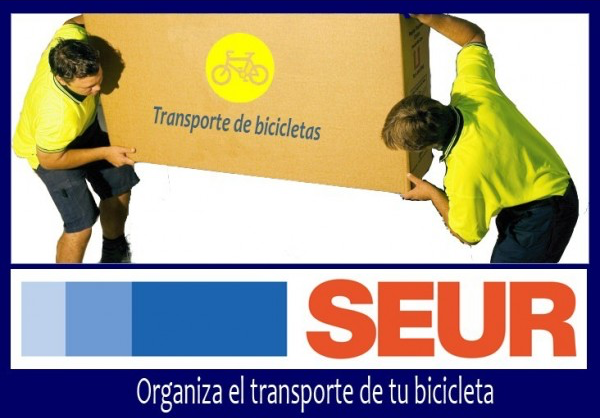 Other options
You can also send your bicycle from anywhere in Spain or Portugal to the place you need within those two countries.
Bicigrino's online shop
In our online shop you can find a wide range of equipment specially selected for cycle touring such as saddlebags, racks, the best guides about Camino de Santiago, etc.
In this shop, featuring secure payment through credit card, PayPal or cash on delivery, you can also hire our transportation and rent services:
Can you transport my luggage?
At Bicigrino we do not have available an stage luggage transportation service (moving your luggage every day to the end of the stage). However, we do offer a luggage transportation service from the starting point of your route to Santiago de Compostela or any other place in Spain or Portugal.
Using our luggage transport service you could, for example, pick up your luggage at HOSTAL LA SALLE in Santiago, which is the place we use to gather up our rental bicycles or to organize our bicycle transport service through the courier company Seur.
We can also send your luggage to your hotel of choice or any other place even outside Santiago de Compostela.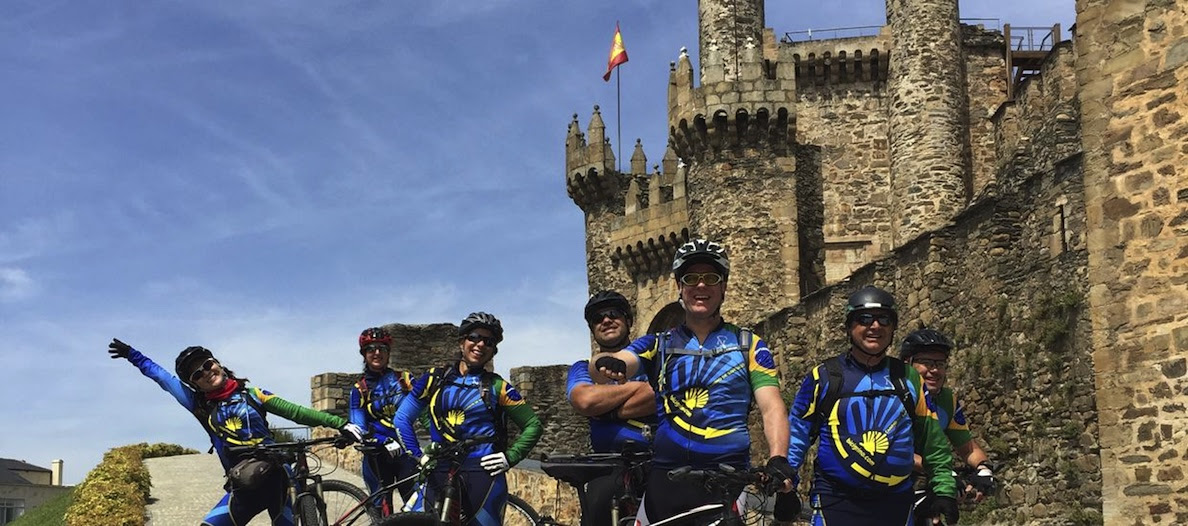 OUR WEBSITES
Information about Camino de Santiago, stages, hostels, hotels...
Besides the services we offer, Bicigrino is mainly an informative website. In this site you can find information to plan your route easily, such as our accommodations network with hotels and hotels, information on stages, tips, etc.
Our advice is to inform yourself about the itinerary and the different possibilities so that once you are travelling you know what you are going to find next, where to stop, the available offers, the most recommended places, etc.
In our websites everything is structured for easy reference.
We recommend you to read this article written by ourselves for a travel magazine. In this special report on cycle touring and Camino de Santiago we explain how to face the Way of St James in any of its variants, how to prepare, which seasons are better than others regarding climate, etc.
Bicigrino


In our main website you can find all the general information on Camino de Santiago
Hostels


In our hostel specific website you can find hostels on the different routes.
Hotels


Hotels, country houses and charming accommodations through the different routes.
Stage and planning examples
As an example, in the links below you will find different planifications with suggested stages, accommodations, approximate budget, etc.
There are many options and possibilities on how to tackle the route. The plannings you can see below are examples and should not be considered as rigid or mandatory. Depending of the number of days avaiable you could for example adapt the 13 days planification and start from stage 5, or start at an specific city or location of your liking. For example, for people who do not have enough time for the complete 13 days route, we advise starting the route on a different place in order to enjoy the itinerary and the trip as much as possible.
Camino de Santiago is not a race nor a competition ;)
Here you can access some sample stages that you can use precisely 'as example' to help you plan your trip (spanish language only):
Is that all? I have more doubts...
In this compilation we have gathered the answers to most of the queries and doubts regardind Camino de Santiago that we have been receiving for years.
After a long time assisting our clients on a daily basis we have a rough idea of the kind of doubts which people who address us may have. For that reason we think it is convenient to prepare this text answering the most freqüently asked questions as it can be really helpful in first instance.
However, we do not want everything to end here and we do not intend to lose touch with you. If you are still in doubt, have any need that has not been considered or simply want to contribute something interesting please contact us as many times as you need through this e-mail address:
caminosantiagobike@gmail.com
, we will be happy to answer all the questions you may have.
Thank you very much